Networks of Trust
Curated by Marianna Tsionki
6 May - 18 June 2022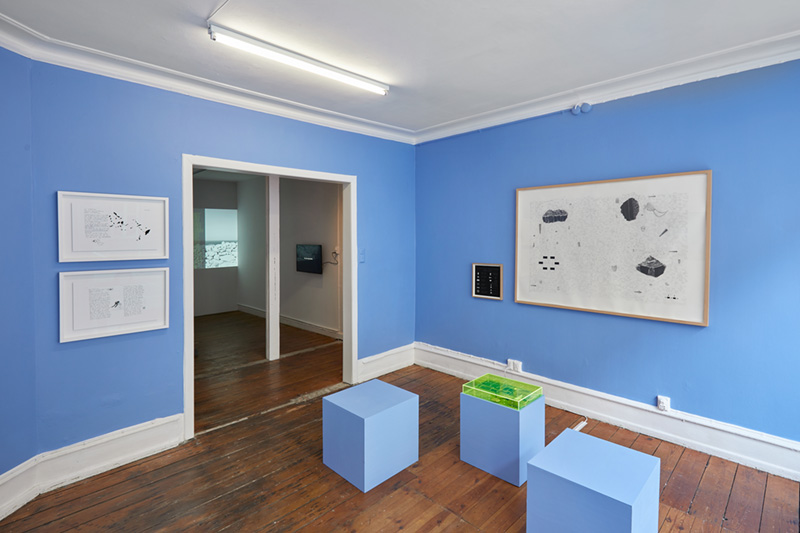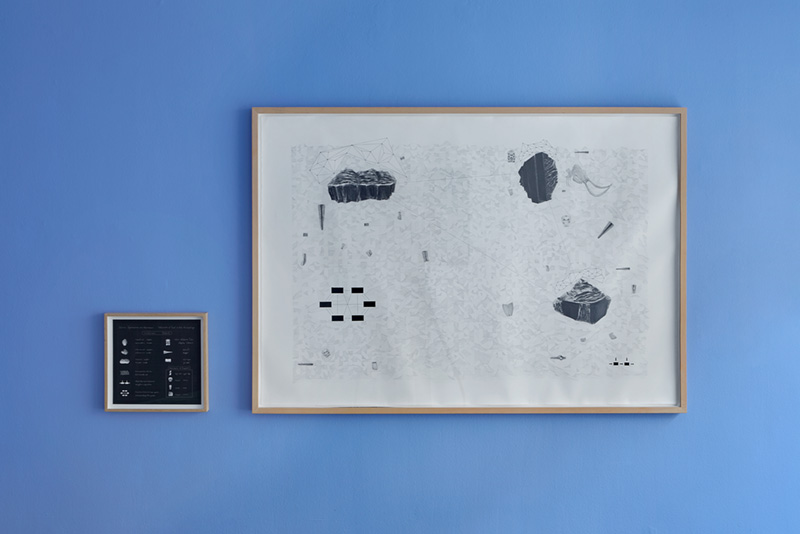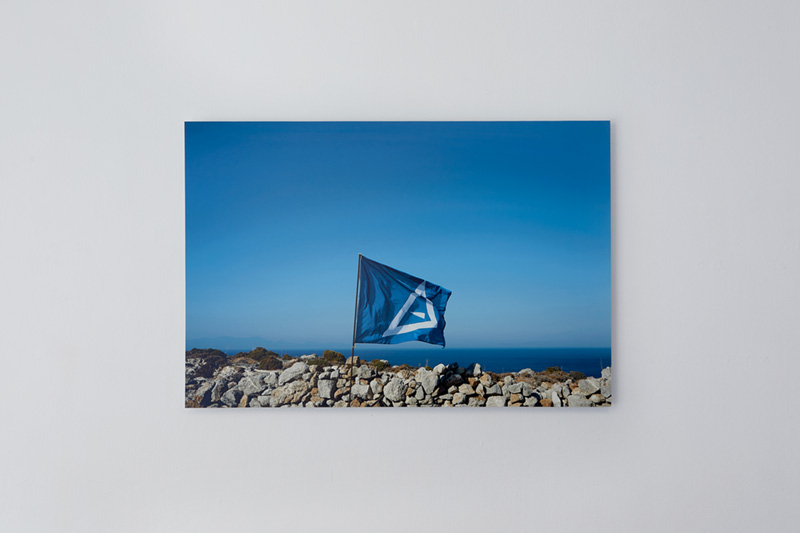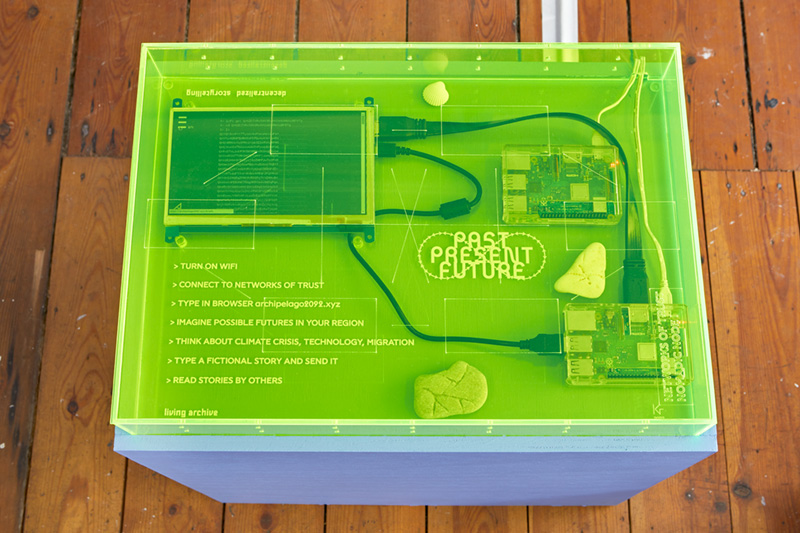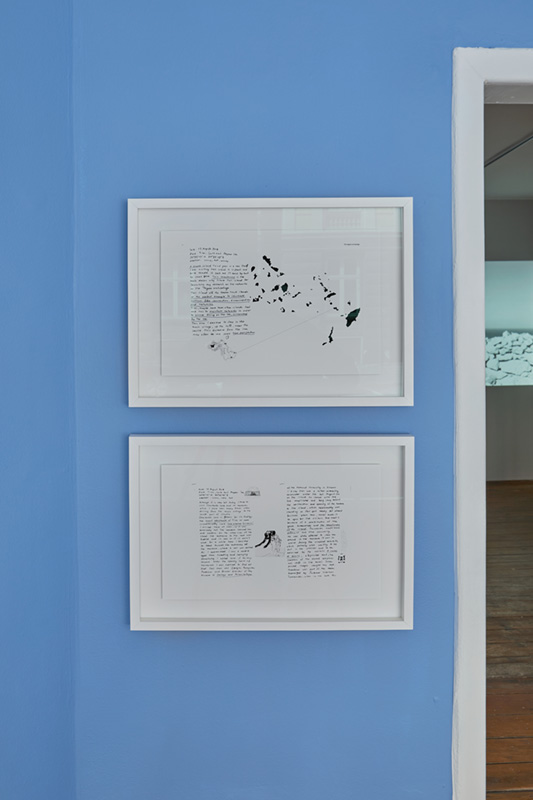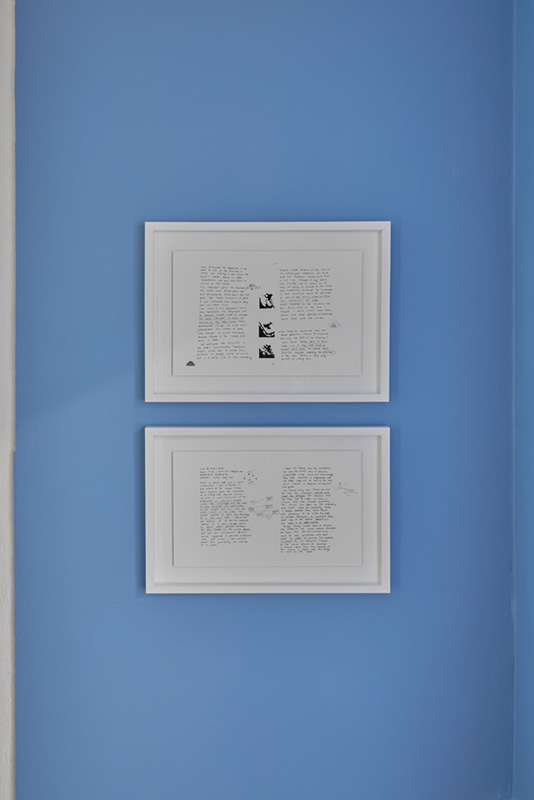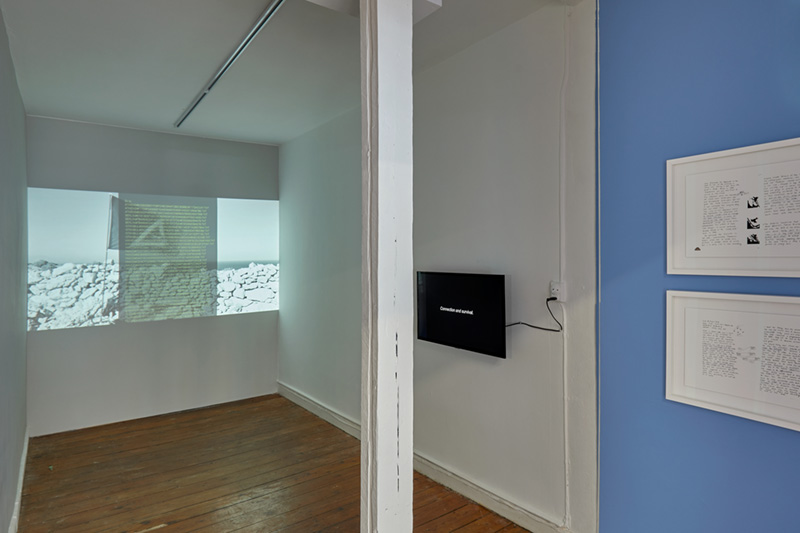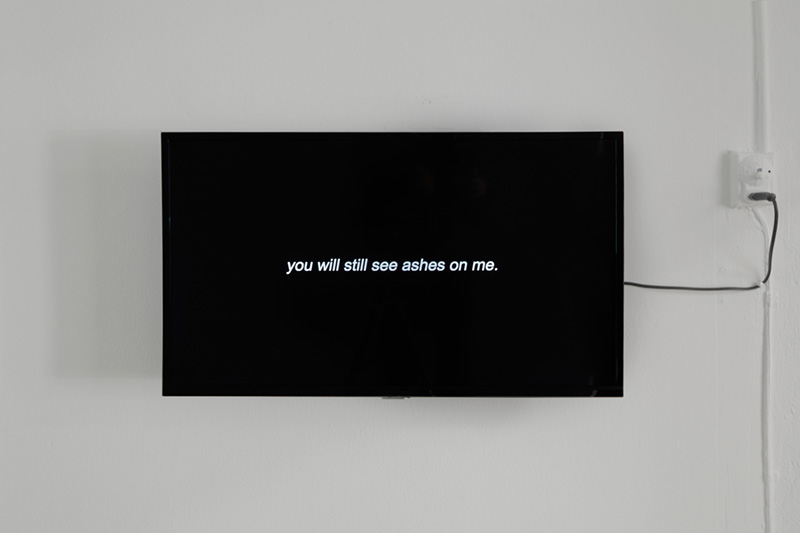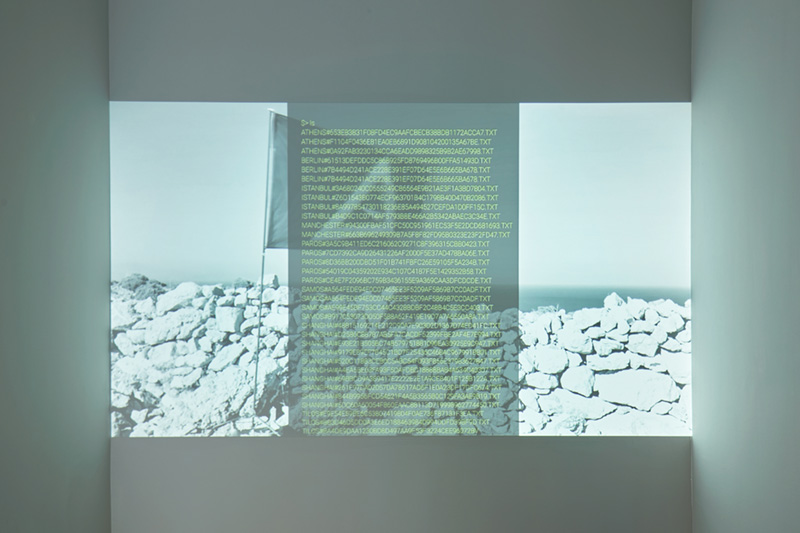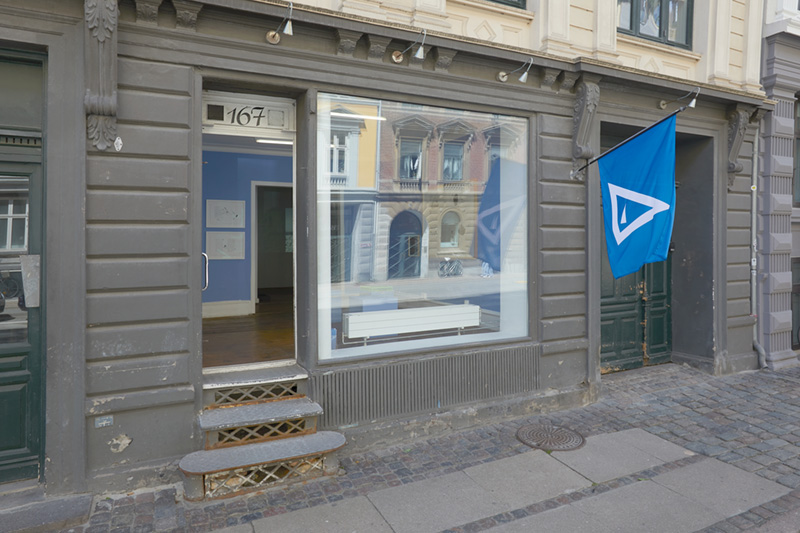 Kyriaki Goni's Networks of Trust (2019) is an assembly of fossil remains of a dwarf elephant and an artificial intelligence system that becomes an allegory for the genesis of networks in the Aegean archipelago and the Mediterranean Sea. Collective existence, connection, encounter and synergies are at the epicentre of this narrative.
The exhibition aims to expand notions of insular, remote, or localist existence and imagination flourishing from the island (both as reality and metaphor). Using these concepts to touch sharply on the future of networks and connectivity. Challenging regimes of truth in favour of democracies of trust. Here, the Aegean Sea, from its ancient origins to today's social and economic dynamics, acts as a protagonist through which we can build potential futures to further spaces of movement and relationality. In the installation at SixtyEight visitors can access and use the node on site to share their own stories of amelioration and regeneration promoted by future networks, climate solutions, and mobility justice.
In using fiction as a method for community building, these networks of trust are accessible by proximity to the host server and indexed as cryptographic hashes on the website of the installation at SixtyEight Art Institute. The offline network is combined with technologies such as P2P and the Interplanetary File System (IPFS) in order to create a self-organised and distributed data storage system, resilient to potential censorship and control.
The presentation of Networks of Trust in Copenhagen will support Goni's ongoing artistic research and introduce her practice to new local audience-networks in Copenhagen. But most importantly, this exhibition aims at creating parallel or contrasting connections with the social, economic and environmental specificities of the islandic life experienced in the Nordic region.
You are invited to visit the installation, share your stories on potential futures, and explore the possibilities given in the creation of new and self-organised network territories as proposed by the artist.
About the making of the research behind the exhibit
Since 2020, conversations between artist Kyriaki Goni and curator Marianna Tsionki have taken place in the form of knowledge sharing and storytelling resulting in a curatorial collaboration that is moving from an exhibition-making project into the documenting of this research process for an upcoming publication. This durational exchange has positively impacted both practitioners and informed the collaborative thinking around the development of the solo exhibition Networks of Trust at the SixtyEight institute. In addition, and as part of Tsionki's curatorial project A Common World in Transition – An Assembly, this exhibition introduces Kyriaki Goni's ecotechological research-practice for the first time in the Nordic region. Goni's poetic approach successfully brings together historical and contemporary forms of sovereignty, identity, ecology, geography and power through the unpicking of ideas concerned historically with the emergence and future of connectivity and networks in the Aegean archipelago.
The emphasis on the Aegean archipelago as a land/water typology that geologically fragmented into various islands across time, acts as a powerful metaphor for connectivity and network origins and futures. Especially to illustrate how isolated regions interconnected across land, sea and time. Moreover, these interconnections also distributed various populations from Europe and the Near East, eventually settling into diverse cultures and societies. This demonstrates that that archipelago has experienced, over many centuries, radical population shifts. Not forgetting the political/military conflicts brought on by economic and climate changes that propelled these shifts and that are reflected today for example in the recent refugee crises. And as such, the Aegean archipelago holds allegorical, social, and scientific evidence for new and open futures. All anchors, which are explored in this artistic and curatorial research initiative.
BIOS
Kyriaki Goni is a media artist based in Athens. Employing a variety of media, her practice explores the political, affective and environmental aspects of technology. She focuses on extractivism, surveillance, human and other than human relations, distributed networks and infrastructures. Manifesting through websites, drawing, videos, sound, and text, her installations build alternative ecosystems and shared experiences by connecting the local with the planetary, the fictional with the scientific. Recent solos were presented at Onassis Cultural Centre, Aksioma and Drugo More and group shows include 13th Shanghai Biennale, Ars Electronica2021, PhotoBiennale2021, Modern Love, Transmediale2020. She has received several prizes and fellowships. She is a Delfina Foundation alumna (2019). Her work is part of private and institutional collections. She has studied Fine (BA) and Digital Arts (MA) and Social Anthropology (BA, MSc).
Marianna Tsionki (b. 1980, Athens) is a curator, researcher and educator currently based in Manchester. She holds a PhD in Curatorial Studies from the Manchester School of Art discussing alter-institutionality through curatorial knowledge and aesthetic production at the intersection of art, ecology and technology. She also holds an MA in Contemporary Art Theory from Goldsmiths University of London, Visual Cultures Department and a BA in Multimedia Design from Huddersfield University. Her research/practice examines curating as a critical practice and discourse; previous curatorial projects and writing have focused on the impact of globalisation, migration, digital infrastructures and networks, ecotechnology and climate change. Among her curated projects are the exhibitions Networks of Trust at SixtyEight Art Institute, Copenhagen (2022), Meteorological Mobilities at Apexart, NYC (2020), A Cinematic Museum of the Everyday at Next Mixing, Shanghai (2019), Polyrhythmia at Castlefield Gallery New Art Spaces, (2017).