The Late Shop
Line Sandvad Mengers, Lise Tovesdatter Skou, and Hannah Totick
9 September - 14 October 2022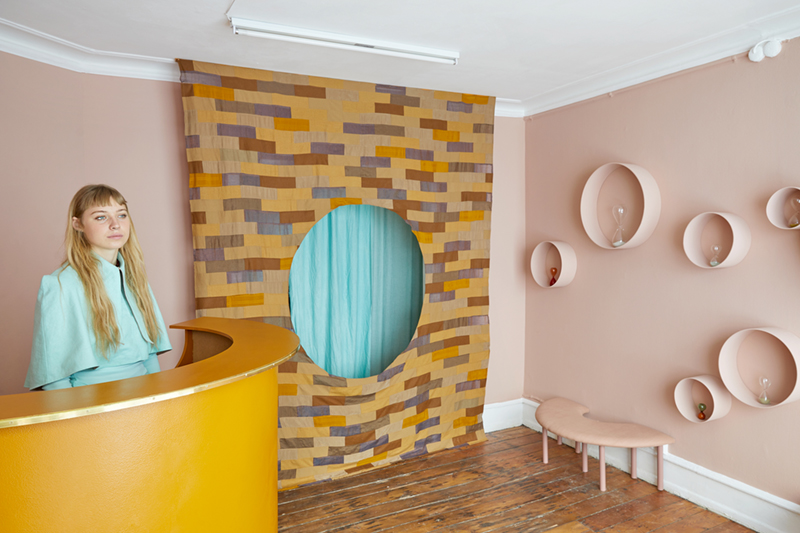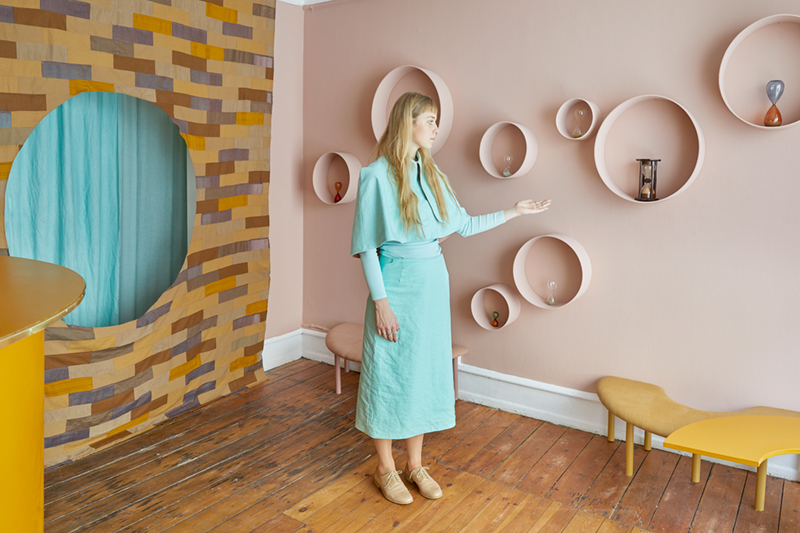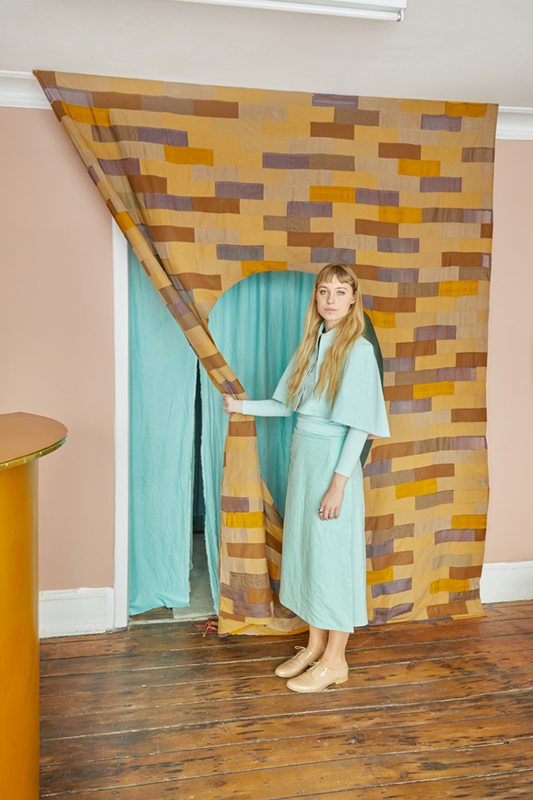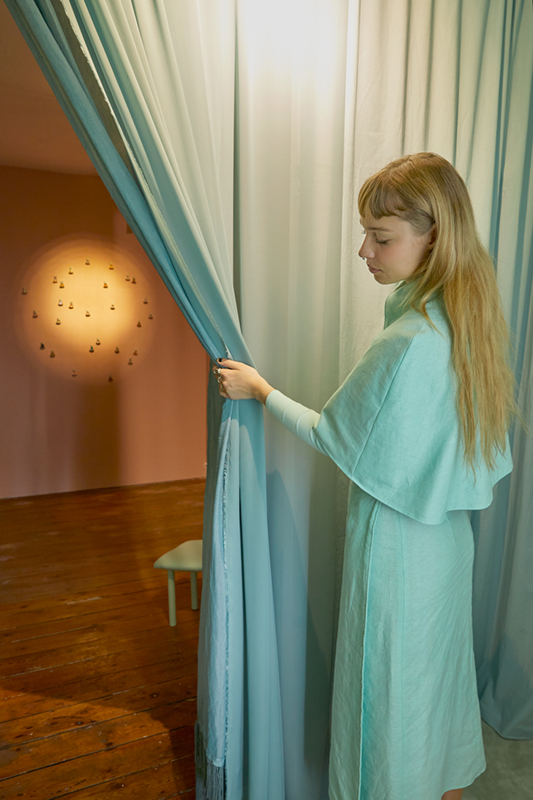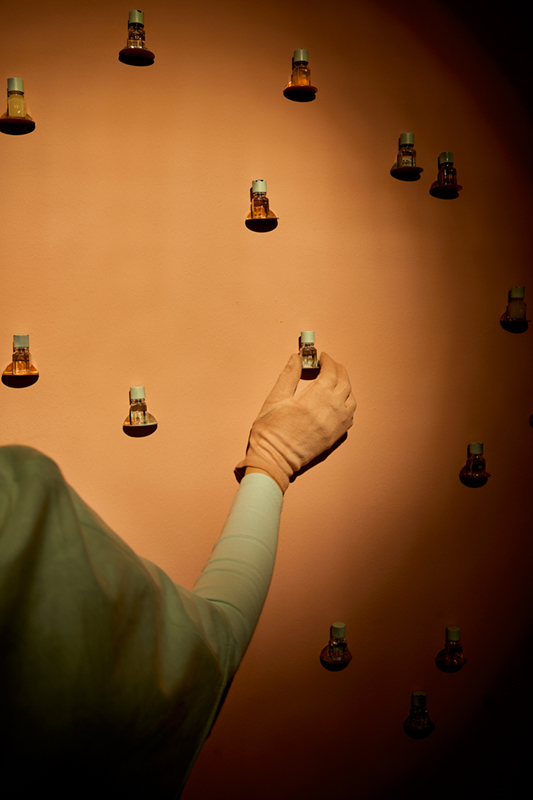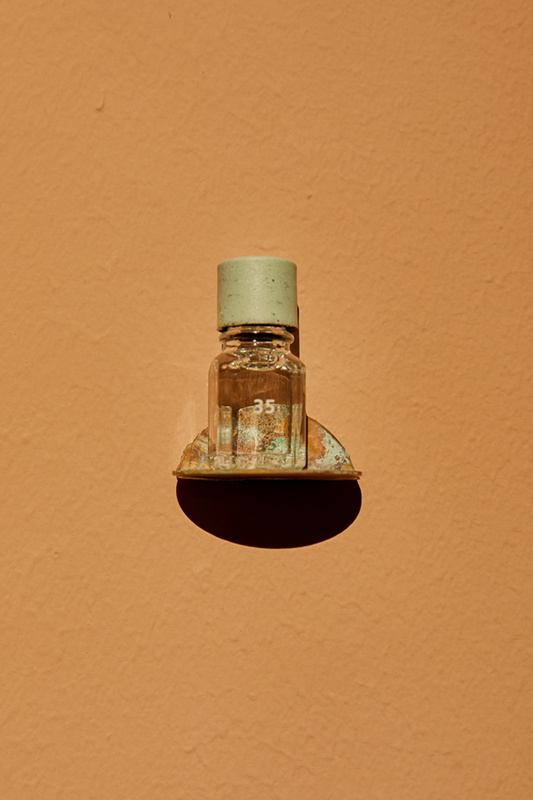 The Late Shop is a venue where it is impossible to browse and buy things with money. Instead, the shop uses time as the currency or means of exchange. The Late Shop uses delays, slowness, and vulnerable reflection to introduce an aesthetic and ethical vision for a new quiet economy. Not only as a diagnosis of our present but also as an amelioration framework for the future (regarding resources and labour).
During the exhibition period, visitors will be able to engage with our space as a boutique of sorts, where the interiors, actions, and objects all together reimagine economic exchange - potentialising new routes for engaging in future trading situations.
Here, the vision for creating or producing new exchange behaviours will occur by reconfiguring how we visualise and experience value, time, and economic hierarchies in trade situations. To activate these ideas, the artists have designed parallel economic and social experiments to offer potential "customers" new and highly considered forms of exchange.
The artists reflect on how the experiences of the world's major crises and landslides of change have created a new focus on how we invest our time. In this sense, The Late Shop aims to enable a new psychology of interaction, with the benefit of critical delays and slowdowns, and looks to imagine in scale how these can translate to larger communities affected by massive changes.
More precisely, The Late Shop looks to challenge value-based conventions to help start a dialogue on how to rethink radical materialism and consumption behaviours. In practice, it aims to make this happen by providing a space to explore our automatic relations to the transaction and the transacted. To this end, the art space becomes an exchange experimentarium. In particular, the artists are creating sharp but contemplative experiences for visitors that use time as a currency to expand our relational awareness through these experiments, and open new ceremonial approaches to exchange via new thinking on critical austerities, recessions, and drawdowns. The shop, as a site available to our visitors, our future 'customers', to explore awareness and trust through empathic economies, is therefore a space to research what critical prosperity could be.
With all this in mind, the artists wish to start a conversation about how we can rethink the repetitive, mundane, and capitalised relationships, productions, or services of routine trade—thinking about how critical delay, generosity, and practice can help to reimagine them. And as such, hoping that participants in this shop will gain, from these artistically designed pauses, a snapshot of a potential logic between ceremony, the expectation of value, and a new focus on how we invest our time.
On the Making of The Late Shop
The Late Shop is a collaboration initiated in early 2020 that combines the individual practices of Line Sandvad Mengers, Lise Tovesdatter Skou and Hannah Toticki, who share interests in time, economy and politics of identity. In addition to a long-term dedication to the concept of value. Each artist has developed participatory approaches in their works and explored the body as a carrier of art. The Late Shop as a new exhibition marks the first time artists Line Sandvad Mengers, Hanna Toticki, and Lise Tovesdatter Skou collaborate, and the three artists have together conceived the entire premise of this new exhibition project.
Bios
Line Sandvad Mengers (b. 1975, DK. Lives and works in Laven) is an artist and curator. She focuses on identity and cultural currency within the areas of social and conceptual art and works with projects in which location and participation are essential. In addition to her education from Funen Art Academy, she holds a MA in curating from Aarhus University. She has exhibited both in project-based spaces, public spaces, and institutional venues such as Manifesta 11, ACVic Centre d'Arts Contemporànies, Kurgan Art Museum, Kunsthal Charlottenborg, Malmö Konsthall. Her work is in the collection of the Danish Arts Foundation.
Lise Tovesdatter Skou (b. 1966, DK. Lives and works in Skjød) explores the value of care in the modern world. She has a general interest in feminist economy, precarity and labour. She has been engaged in various research driven collaborative projects such as Trade Test Site (2015-2019) and Swop Projects (2003-2010). She holds a MFA from the Funen Art Academy and was enrolled at Whitney Independent Study Program (2002-2003). She has exhibited widely in national and international contexts i.e. The Museum of Modern Art Warsaw, Bucharest Biennale, Freies Museum, Berlin, and ARoS, Aarhus. She has published books such as Your Money or Your Life #1-4 (2016).
Hannah Toticki (b. 1984, DK. Lives and works in Hvalsø). Hannah Toticki has a visual language inspired by fashion, design and theatre. Her sculptures and installations often relate to the human body, shaped as furniture, accessories or clothes. Toticki's works generally concern working life, economy, debt and agricultural policy. She graduated from the Royal Academy of Art in Copenhagen in 2016. Toticki has, among other things, exhibited at Prague National Gallery, MOCAD, Detroit, and Arken, and in 2022/23 currently has solo exhibitions at Copenhagen Contemporary and EMST - National Museum of Contemporary Art, Athens.