They Say We Are Seeking to Understand What's Been Going On
Curated by Caterina Avattaneo
25 June - 27 August 2022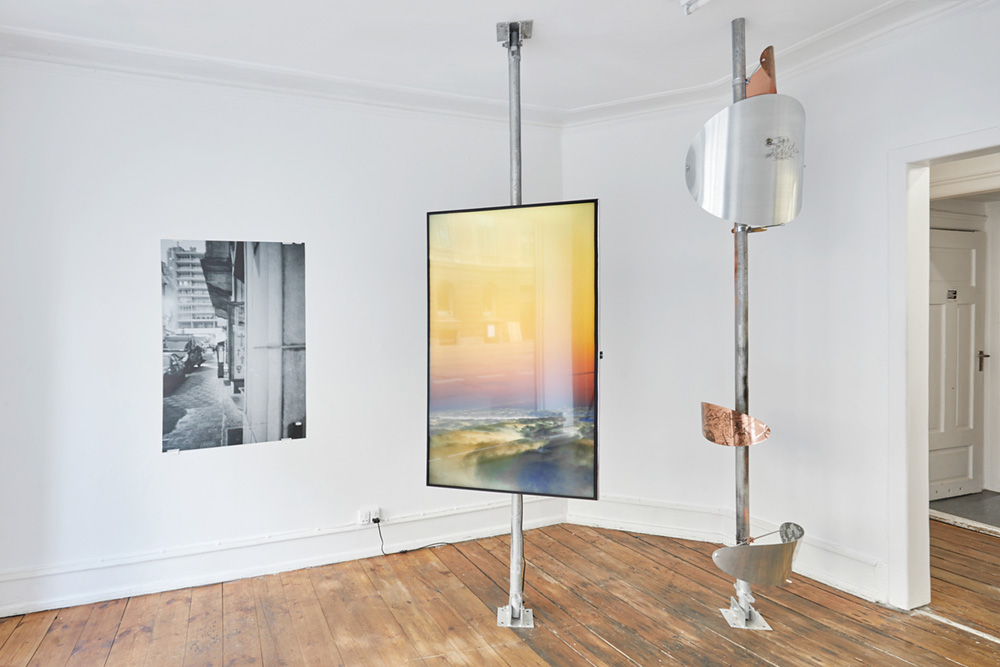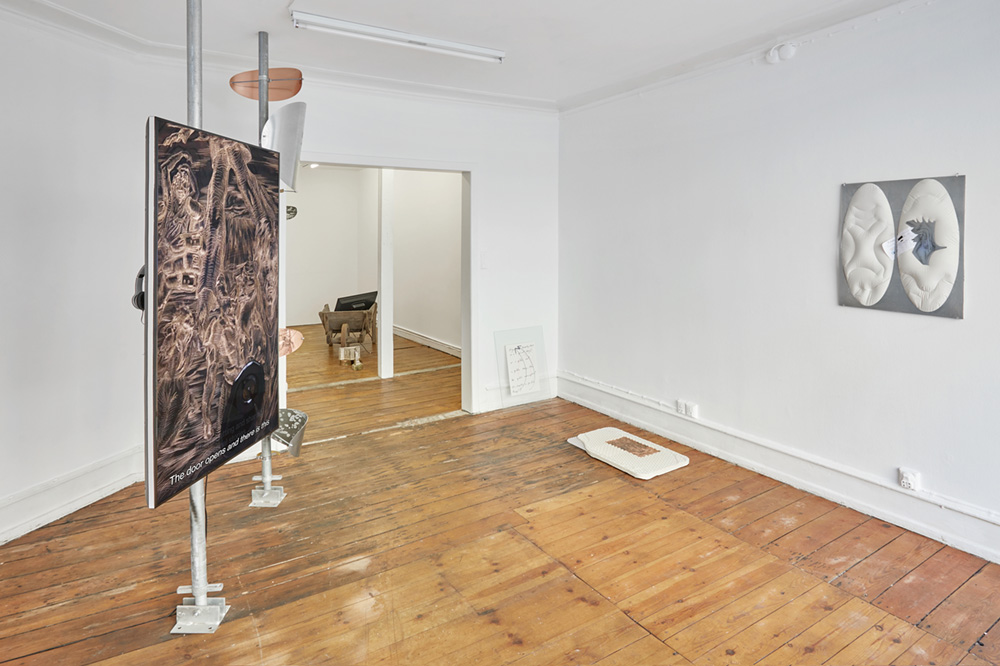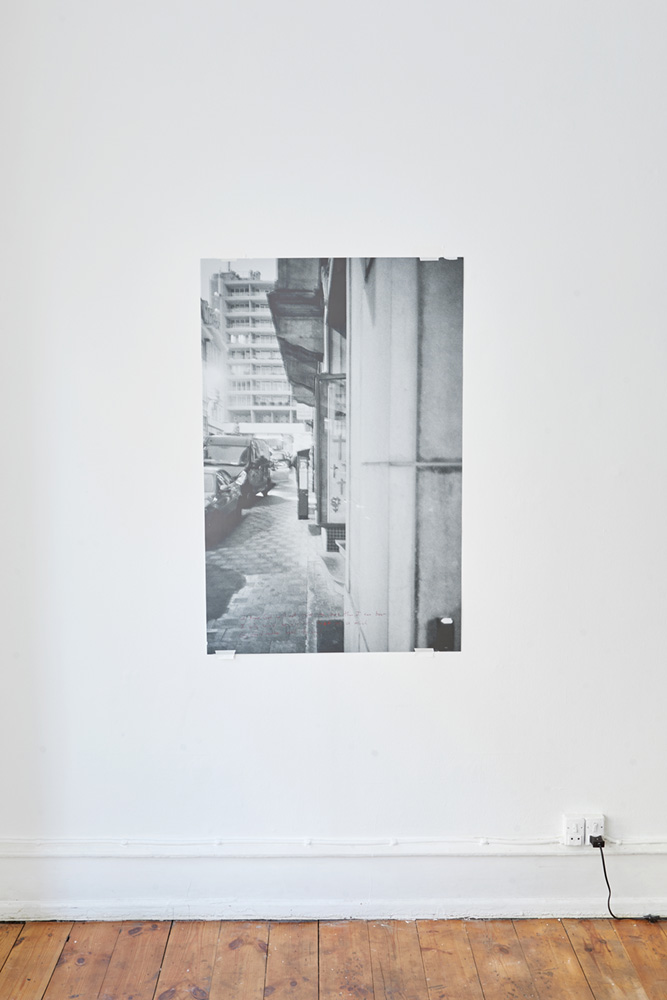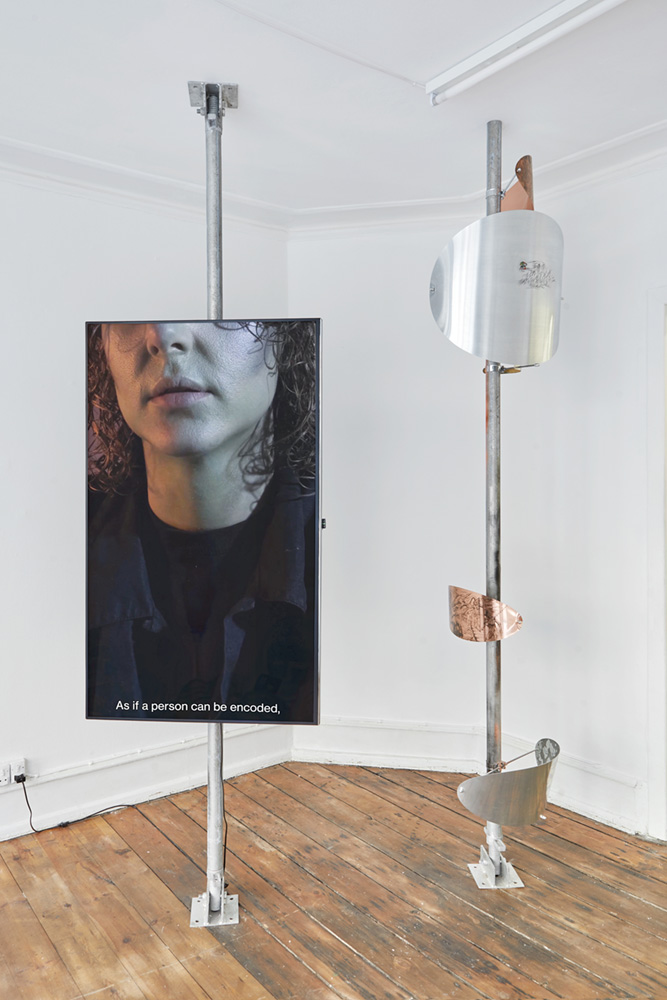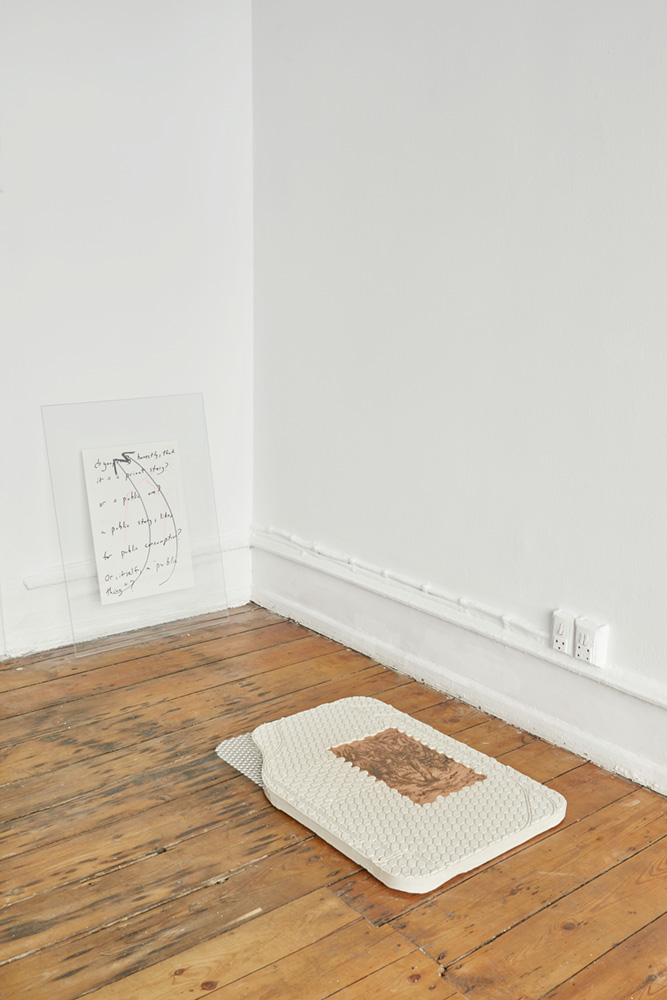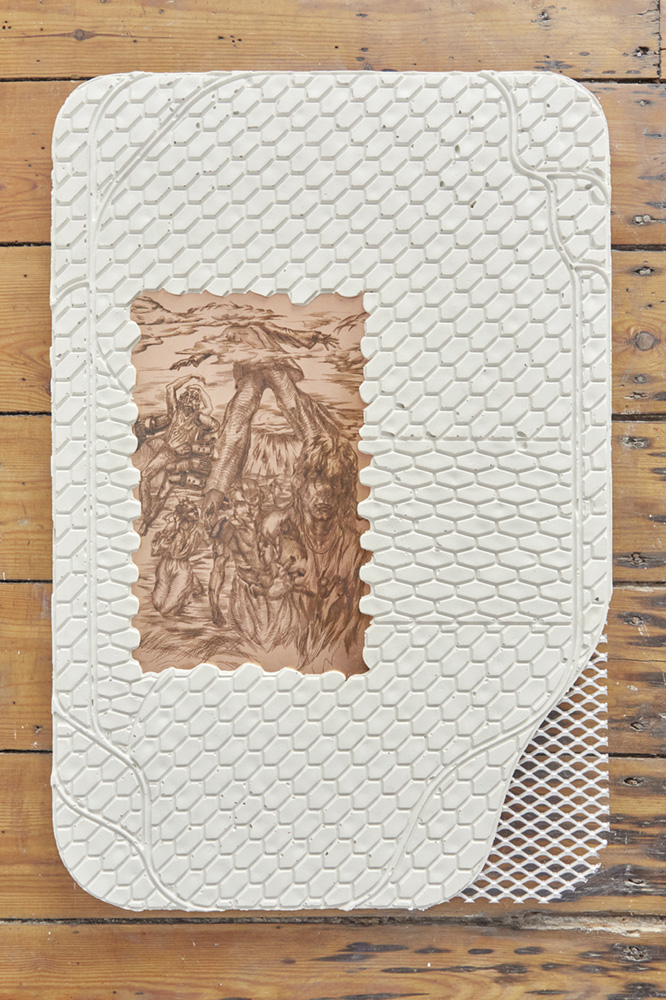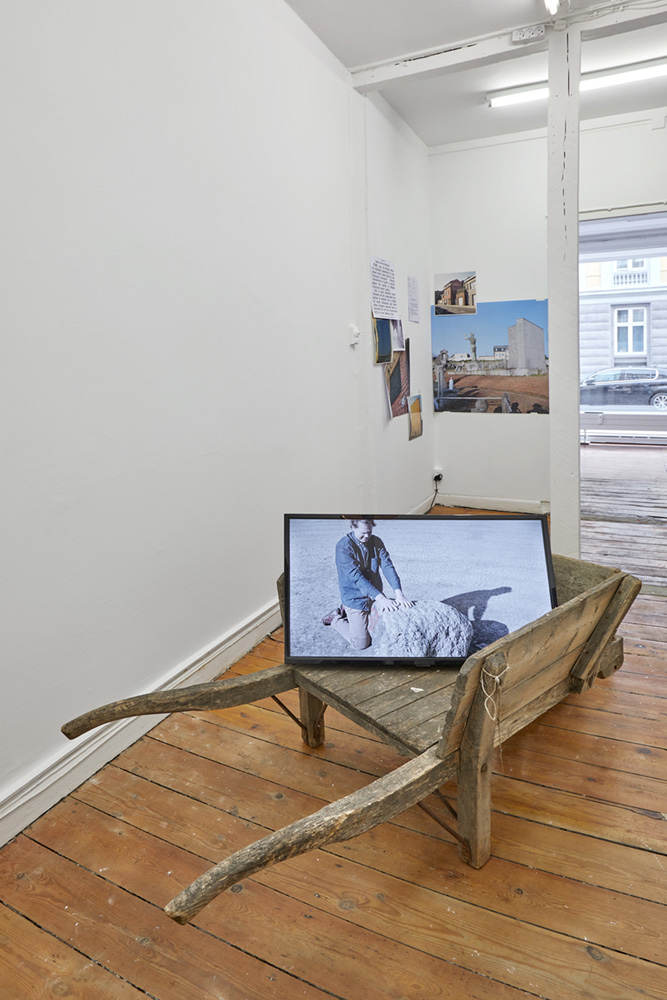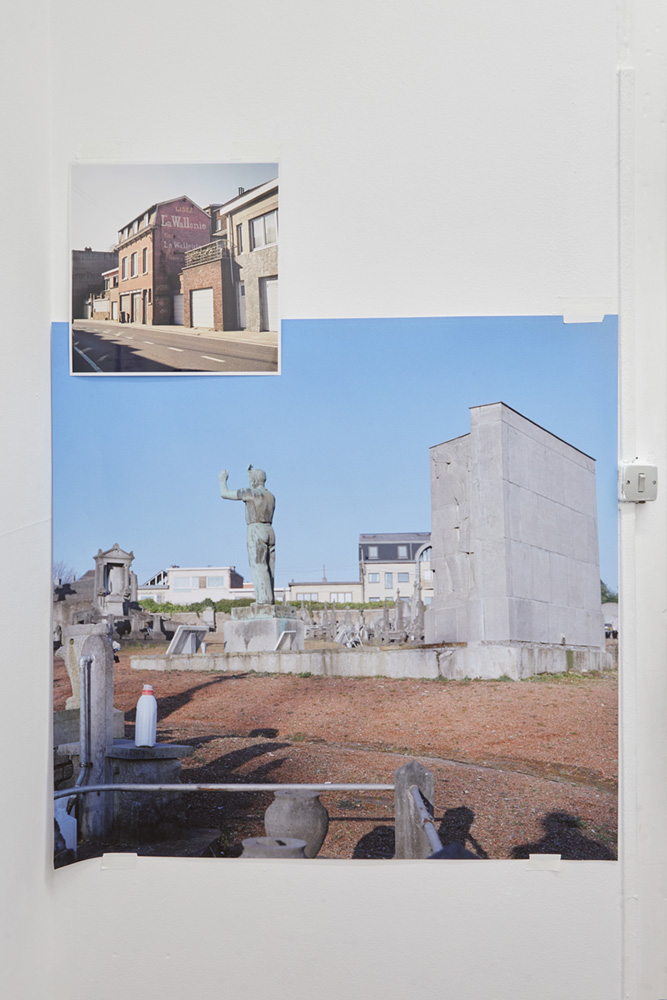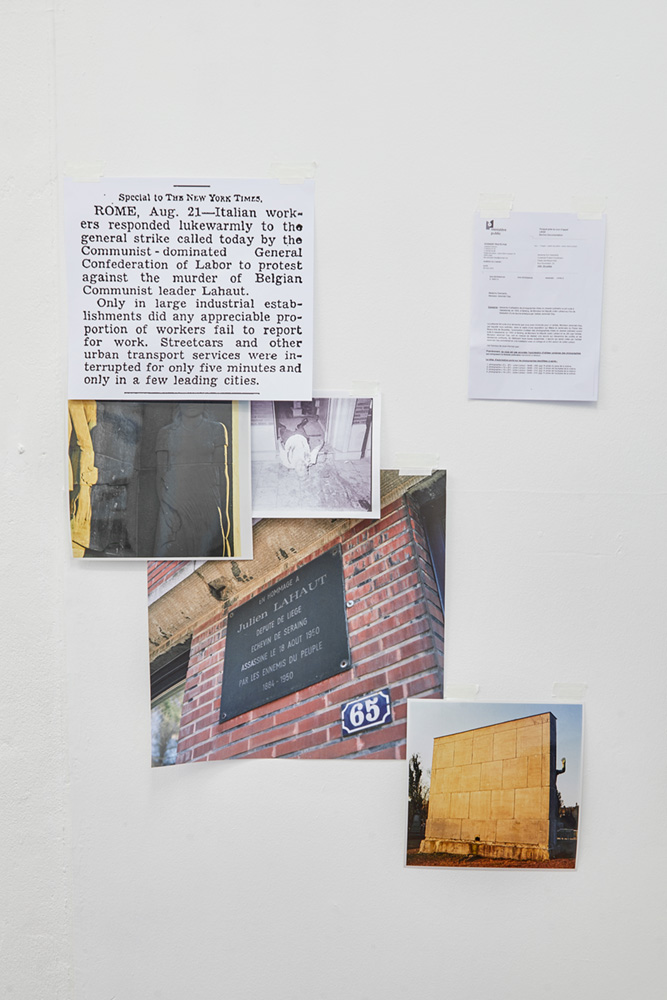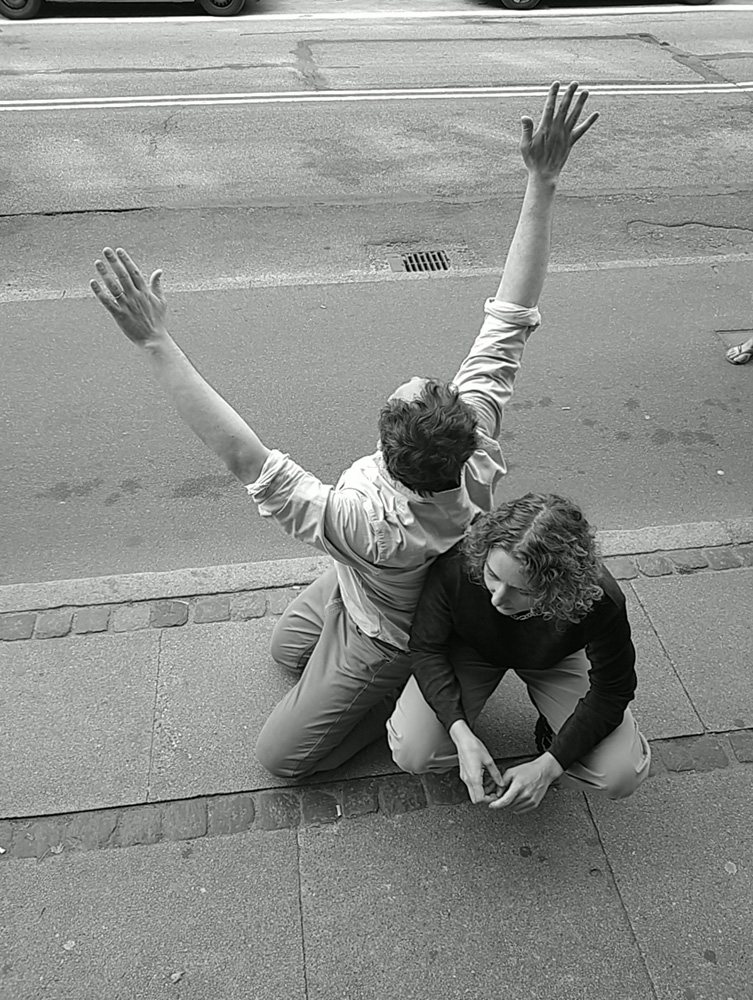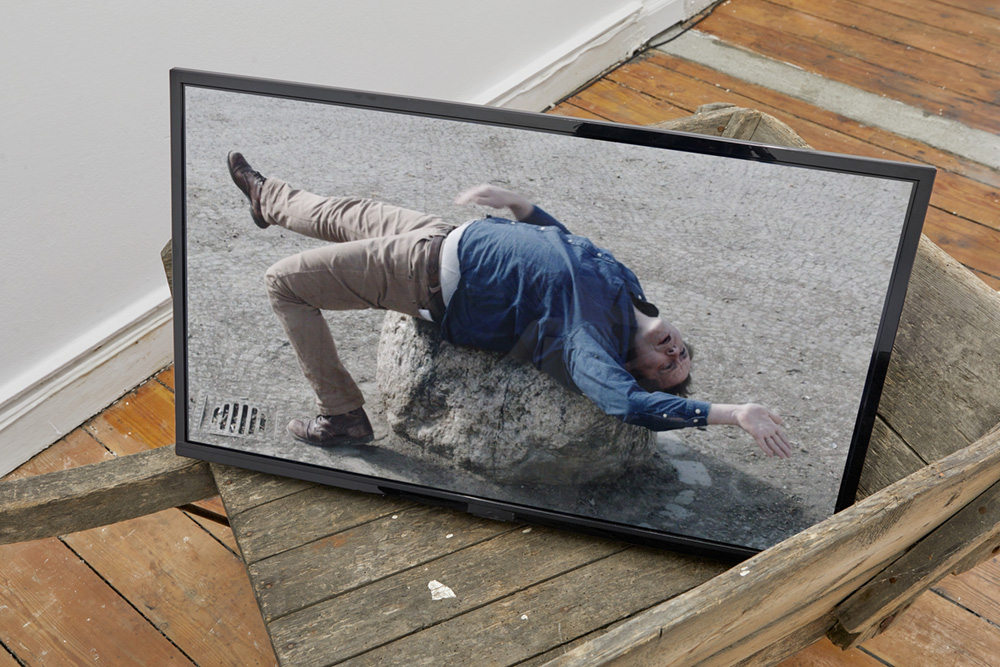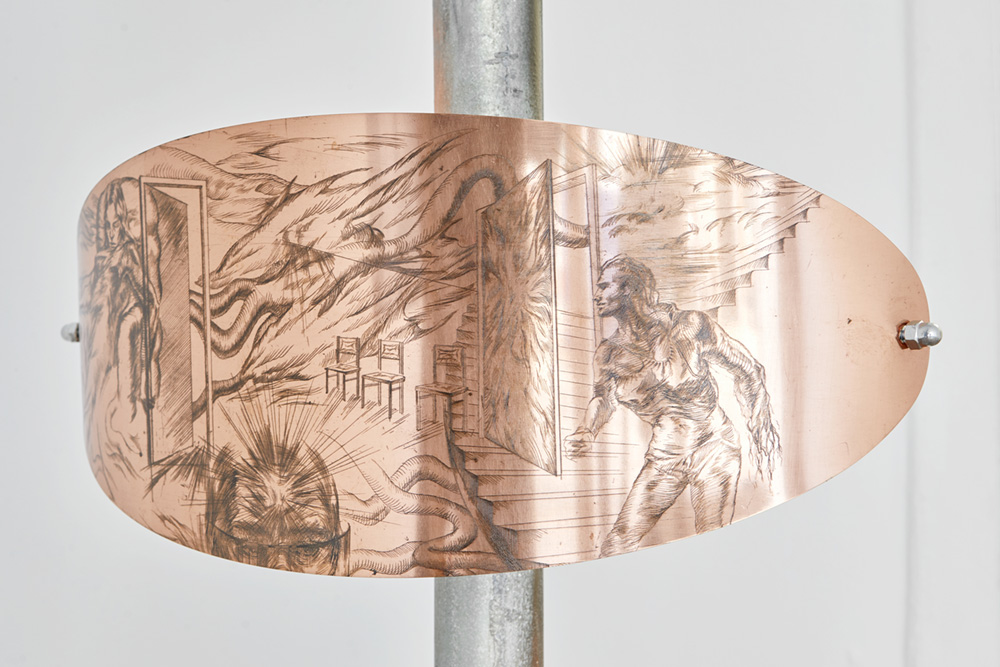 They Say We Are Seeking to Understand What's Been Going On is the fourth iteration of a series of duo-collaborative projects initiated by Caterina Avataneo in 2019. The exhibition presents Jeremiah Day and Anastasia Sosunova with the intent of weaving together historical narratives and everyday stories from the public and the private realm as research tools that explore systems of control and the ways these creep into the collective consciousness. The two artists – from different generations, backgrounds, and divergent practices – have established an exchange over the last two years instigated by Caterina Avataneo's curatorial method for duo-collaboration exhibition projects that make room for interrelation and greater dialog between two artists in focus. Together, the artists are looking at post-WWII tactics and popular beliefs to present case studies belonging to different geographies and scopes while at the same time reflecting on political myths, forms of power, old ghosts and the long-term traces of these.
The exhibition presents Jeremiah Day's Proposal To Move Into Public Space The Memorial For The Person Who Said Long Live The Republic And Was Shot To Death For It Apparently, which continues the artist's work towards what Fred Dewey called "the non-fictional imagination." Here, Day reconsiders the "republic" through the example of the Belgian politician and communist activist Julien Lahaut, who was shot on the doorstep of his home in 1950, a week after having shouted "Vive la République" during King Baudouin's constitutional oath before the United Chambers of the Belgium Parliament, at a moment when "the royal question" seemed to risk breaking the country apart. Lahaut's monument was too controversial to be put into public space and was hidden away in a cemetery at the edge of the small city of Seraing, where he lived. Jeremiah Day combines video, sculpture and photographs to resurface this dark story to many others. Such as the murder of Congolese leader Patrice Lumumba to a long series of unsolved crimes that happened in various post-war European states until the 90s and that formed part of the later "strategy of tension." In essence, a policy that encouraged violence to incentivise a population, under highly de-stabilised conditions, to trust a higher centralised power and turn to the state's authority.
Anastasia Sosunova, on the other hand, presents a new body of work comprising video, sculpture and etching on metal. The artworks expand upon some of the thematics she explores within her practice – the origins of collective belief in authority, the magic of ideologies and secular faith – and, in particular, the aura surrounding today's technological development; themes which first emerged in the publication of her first book, "Express Method" (2021). The project focuses on "coding" (kodavimas in Lithuanian), a placebo-based addiction therapy created in the 80s due to cybernetic studies applied to the mind, coded and subconsciously stimulated to reject wrong actions. In the 16-minute-long film Coders, personal recounts of having tried a coding therapy to quit smoking get intertwined with a cathartic soundtrack by Gediminas Žygus, as well as interviews with psychiatrists, toxicologists, anthropologists and in particular, Egle Rindzeviciute, author of Constructing Soviet Cultural Policy: Cybernetics and Governance in Lithuania after World War II (2008). The installation materialises some of the aspects emerging throughout the film. It combines 90s sci-fi cover books with imagery that pays homage to Danish artist Ovartaci's phantasmagorical interior landscapes and "soft" curvy surfaces with deep impressions of traces left by car parts and other technological objects. Sosunova enhances the point of encounter between optimistic faith in advanced technology and the collective subconscious, also expressed through the cyborg. In this sense, the figure of the cyborg is thus associated with another fictional creature: the zombie, deprived of its agency and subjugated by what it cannot understand or control.
This exhibition project is part of a series started in 2019 by Caterina Avataneo, based on duo-collaborations between artists with divergent practices, employing very different concerns, mediums or aesthetic languages. The intent is to contribute to shaping the final show through conversation and togetherness, letting the project unfold differently and organically every time. Generally sharing one single room, the space becomes an active agent in which the act of interweaving divergent practices generates new work or new links between existing works, exploring the collaborative nature of producing meaning out of differences. The first collaboration happened in 2019 with Anna Barham & Chiara Camoni at Arcade (London); then in 2020 with Diego Delas & Rolf Nowotny at HAUS (Wien), and in 2020 with Giuliana Rosso & Rory Pilgrim at Pina (Wien).
Bios
Jeremiah Day (b. 1974, US. Lives and works in Berlin) works with performance, drawing, video and photography, focusing on moments of memory or resistance, often interweaving stories from his family and friends or local realities with geopolitical tensions and historical incidents. Day graduated from UCLA in 1997, was a resident artist at the Rijksakademie 2003-4, and a fellow at the UDK Graduiertenschule in 2015-16. From 2011-15, he was a member of General Public. His work has been shown at various institutions, from Ming Studios in Boise (Idaho) to the Centre Pompidou (Paris). The work shown at SixtyEight Institute got produced and commissioned by Bozar (Brussels) on the occasion of the group show "Project Palace, a centenary," celebrating the centenary of the foundation of Centre for Fine Arts (2022).
Anasatasia Sosunova (b. 1993, LT. Lives and works in Vilnius) grows from personal histories and their entanglements within broader cultural, economic and spiritual structures, often interweaving elements belonging to old mythologies, hybrid entities and surveillance society. Sosunova has exhibited at New Museum (US), FUTURA (CZ), Britta Rettberg (DE), 14th Baltic Triennial (LT), and 2nd Riga International Biennial of Contemporary Art (LV), among others. The work shown at SixtyEight Institute was produced and commissioned by the National Gallery of Art in Vilnius on the occasion of the group show "Difficult Pasts. Connected Worlds" (2022).
Caterina Avataneo (b. 1989, IT. Lives and works in Turin) is a curator with a diverse range of exhibition-making projects. She is part of the curatorial team of Pompeii Commitment – first contemporary art program conceived and produced by the Pompeii Archaeological Park – as well as of DEMO Moving Image. She is also curatorial consultant for the New Entries section for emerging galleries at Artissima (Turin) and part of the board for the residency programme at Cripta747 (Turin). In 2019 she was Assistant Curator of Sun & Sea (Marina), the Lithuanian Pavilion for the 58th Venice Biennale - winner of the Golden Lion. From 2018-2021 she worked as Associate Curator at Arcade Gallery (London & Brussels) and as Assistant Curator on assigned projects at Serpentine Gallery (London). Her curatorial projects have appeared in institutions and galleries including: Kunstraum, Austrian Cultural Forum, Zabludowicz Collection (all London), Almanac (Turin), and others.