Drag Kings, Phantoms, Mirrors, Hands (one hundred years of dis/appearances) is a constellation that resonates some of the historical entanglements and queer potentials that flicker in 1917 2017 and between. What follows is a bumpy line of thought towards what can be thought of as a sketch for conversations, not a concept, but hopefully something that gives you a feeling of the field of relations that we can enter together.
Nurtured by the recent works of artists and writers Bini Adamczak, Kader Attia, Kerstin Honeit and Michala Paludan, Drag Kings, Phantoms, Mirrors, Hands (one hundred years of dis/appearances) is a sketch for conversations with the spectres of the (queer, communist, colonial, feminist, imperial) histories these works carry; for tellings and re-imaginings that emerge from unforeseen relations drawn between documents of feminist history in Arbejdermuseet (the workers' museum) in Copenhagen and the disappeared Palast der Republik in Berlin, between the Prussian castle being re-built in its very place and the phenomenon of phantom limbs in the human psyche, between the mirrors used to repair the imagination while keeping injuries and absences present, and the glitter of camp cowboys dancing to the demolition of imperial castles, between the Drag Kings of the Russian revolution and the emergence of Jamaican Dub music, between the decentralization of speech in feminist organizing and the embodiment of ghosts in the architectures of our times.
---
Conversation and screening programme: Saturday, 25 November 2017
14.00 - 16.00
Michala Paludan, Cyklus
Collaborative presentation of excerpts from the installation
16.00 -17.00
Kader Attia, Reflecting Memory
Video essay, HD, color, sound, 45:56 min, 2017
Kerstin Honeit, my castle your castle
Video installation, HD, color, sound, 15 min, 2017
17.30 -19.00
Kerstin Honeit, Suza Husse and Michala Paludan
Conversation
Listen to the conversations here
---
Bini Adamczak
Gender and the new man: Emancipation and the Russian Revolution?
Text, English by Gregor Baszak, 2013
The sunny day on which the Russian Revolution began was February 23, 1917, or March 8 after the Western calendar—International Women's Day. ... After all, it was members of the group of people to whose gender this day is dedicated who first demonstrated for equality, then went on strike for bread, only to finally march to the city's centre chanting "Down with the Tsar." They wore pants, short hair, and often guns.
In 1922 ... A Soviet court deemed the marriage between a cis-woman and trans-man/butch legal … pointing to the fact that both parties entered into the union amicably. … There were scores of persons like her/him employed by the Red Army, in the factories, and in party organizations. … Bolshevik "women" who exhibited toughness, efficiency, cold rationality, and recklessness as central characteristics of their political subjectivity were not just a mass phenomenon; they also represented the ideal Soviet subject. The New Man was a drag king.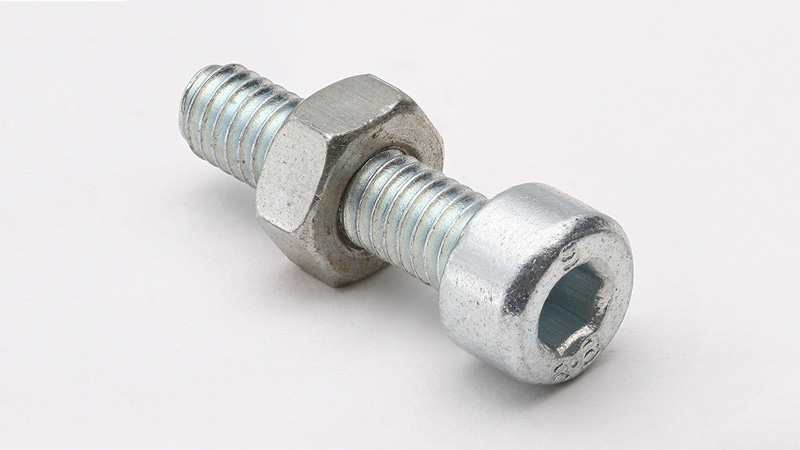 Bini Adamczak, On Circlusion, Text, English by Sophie Lewis, 2016
On Circlusion
Text, English by Sophie Lewis, 2016
I wish to propose to you a new term, one that has been missing for a long time: "circlusion." It denotes the antonym of penetration. It refers to the same physical process, but from the opposite perspective. Penetration means pushing something – a shaft or a nipple – into something else – a ring or a tube. Circlusion means pushing something – a ring or a tube – onto something else – a nipple or a shaft. The ring and the tube are rendered active. That's all there is to it...
---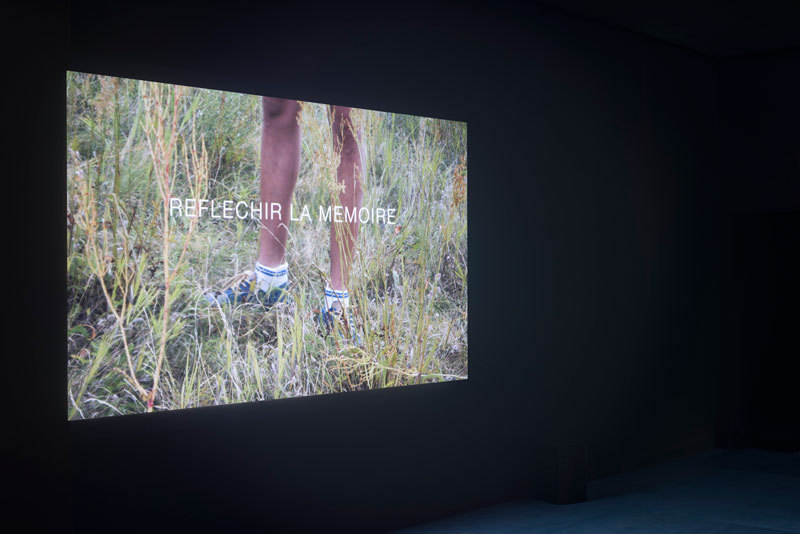 Kader Attia, Reflecting Memory, Video essay, HD, color, sound, 45:56 min, 2017
Kader Attia
Reflecting Memory
Video essay, HD, color, sound, 45:56 min, 2017
"From culture to nature, from gender to architecture, from science to philosophy, any system of life is an infinite process of repair." (Kader Attia)
The film-essay Reflecting Memory is a continuation of Kader Attia's long-term exploration of trauma and repair, both of the body and of society, and probes the legacies of colonialism, slavery, and xenophobia in our time. The video consists of interviews with doctors, psychotherapists, a prosthetics engineer, cultural workers, an art historian, musicians and a range of amputees, people who have lost a limb. The interviewees are located across continents, from Vilnius to Paris, to Chicago and Berlin, each relating their experience with the Phantom Limb syndrome, which involves the perception of pain coming from a body part that actually no longer exists. Attia's inquiry into the possibility of understanding Phantom Limb syndrome as a technique for culturally approaching absences, erasures and ghosts related to historical trauma in the collective social body and its psyche, slowly unfolds with the different perspectives on grief, memory, and trauma that arise from the conversations. An amputated limb does not determine how trauma might be converted into some sort of healing, but the loss, in Attia's view, can be used as information.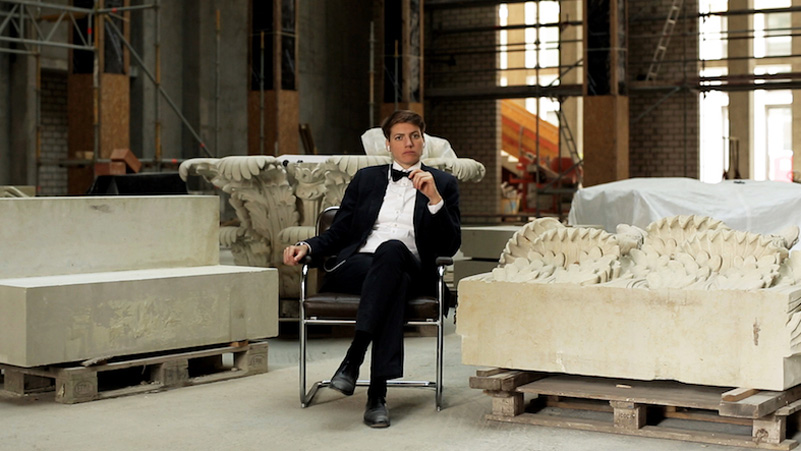 Kerstin Honeit, My castle your castle, Installation, mixed media, HD video, color, sound, 15 min, 2017
Kerstin Honeit
my castle your castle
Installation, mixed media, HD video, color, sound, 15 min, 2017
Set up as a somewhat retro TV talk show my castle your castle operates from within the skeleton of the Prussian castle that is currently being re-built in the center of Berlin. Erected on the foundations of the dismantled GDR parliament building called Palace of the Republic, the castle is not only an imperialist architectural remake, in its future function as exhibition space for the 'Ethnographic Collections' of Berlin's National Museums it literally embodies Germany's legacies of colonial violence. The video performance work engages the building site as a stage for the material and social construction – as well as the queer contestation – of 'nation' and (white) 'masculinity': Interviewed by a talk show host over a piece of cake from porcelain dishes with reproductions of the castle and its disappeared counterpart, two construction workers evoke an opaque third in a language of structural matter. Peter Friedrich had supervised the construction (1973-76) of the Palast der Republik, and Gunter Teichert worked as the head of its deconstruction (2006-08). In the matter of fact conversation between the 'makers of the palace', their body of work – in other words architecture, political representation, memory – disintegrates in the builders' jargon.
However, the material and machinic vocabulary of the construction site itself resonates the massive urban reconstructions, redistributions of properties and redefinitions of political meaning through architecture that have followed the disappearance of state socialisms in Europe. This vocabulary is emphasized and queered in short interludes to the talk show in which the talk show host, who is performed by the artist herself incorporating elements of drag, appears sitting on a huge excavating machine or between metal poles that stabilize casts for concrete. Here, from within the construction site, the talk master lip-syncs the ideological statements of (male) voices on their oppositional but all too similar longings for the palace and the castle. my castle your castle ends with a camp cowboy reenactment of the Ray Price song 'I saw my Castles fall today' that subversively quotes the hegemonic figure of the settler colonialist while at the same time celebrating – with glitter and high heels – the demolition of patriarchal Western phantasies of omnipotence.
---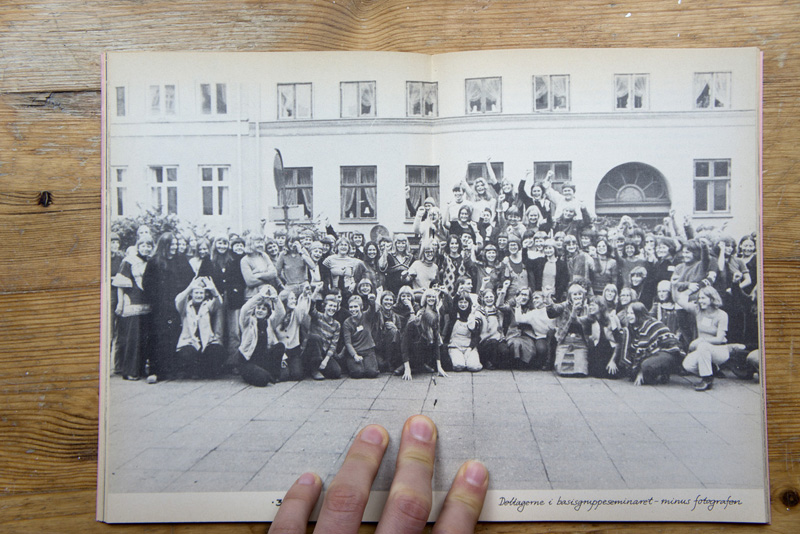 Michala Paludan, Cyklus Collaborative presentation of an installation, 2013-2015
Michala Paludan
Cyklus
Collaborative presentation of an installation, 2013-2015
'After half a year or so I was lent to another department and there I realised that men and women weren't paid the same; I'd naively believed that everyone was given the same salary for the same work.' Michala Paludan's installation Cyklus voices the experiences and ideas, concerns and rage of women from past and present in Denmark, Sweden and Norway. The work, based on interviews and oral histories as well as images and documents from several archives including the collection of the Arbejdermuseet Copenhagen, offers insight into personal experiences of life, work, and politics of feminists across four decades. For Drag Kings, Phantoms, Mirrors, Hands (one hundred years of dis/appearances), Paludan presents an excerpt from Cyklus in collaboration with the audience, which is invited to re-embody these oral histories from scripts and in dialogue with the visual archive material. These staged readings portray experiences from two different time spaces of experiences in which the factory work and women's liberation of the 1970s meet the self-realization and precarious working conditions of the online present. The circular order in which the voices are read references Danish 'basis groups' of the 1970s, in which the womens' meetings followed similar decentralizing principles. These readings will provide the foundation for a discussion about precarity, gender and modes of resistance.
---
Suza Husse is interested in queerfeminist and decolonial approaches to bodies, ecologies, communities and histories. Since 2012, she works as the artistic director of the art space District Berlin with an emphasis on artistic research, collaborative practices, public space, critical education and political imagination.